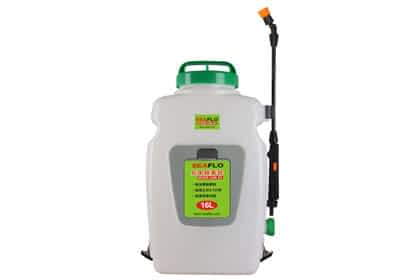 Graytill are happy to announce that they are now selling Seaflo 12-volt knapsack sprayers with a rechargeable battery. The rechargeable battery will keep you going for 4 hours.
This knapsack has a wide neck for easy filling, rugged shut-off gun, adjustable nozzle and an in-built pressure filter.
This knapsack is ideal for the home gardener as it is a great alternative to hand held sprayers. It is suitable for most types of chemicals making it ideal for weed control, pest control and fertilisers.
We can ship Australia wide and we offer FREE shipping for this knapsack.
Click here for more information.